Experience the future of interior design with BAFL™ by Fräsch. Now, you can find this cutting-edge product at Hewson Brothers Acoustic Solutions, your one-stop destination for the latest in acoustical ceiling baffles.
BAFL™ redefines the boundaries of creativity, seamlessly blending form and function to transform any space into a modern masterpiece. Whether you're a seasoned designer or a homeowner with a vision, BAFL™ offers limitless possibilities for crafting environments that inspire, amaze, and captivate.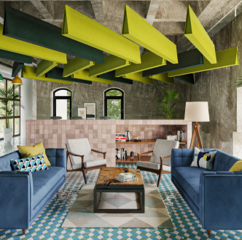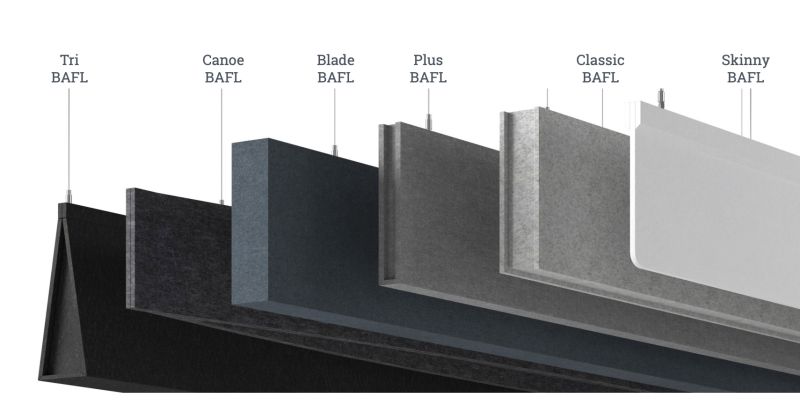 Meet BAFL™ by Fräsch
BAFL is a modern take on the traditional ceiling baffle with optimal sound-absorbing properties. BAFL creates a contemporary look while reducing reverberation in any room, particularly effective in spaces with high ceilings. Create a beautiful and highly functional acoustical ceiling baffle installation by choosing a monotone color scheme or picking accents from our extensive color palette. Give your space the silent treatment! BAFL is the perfect solution for optimal sound ambiance in any space.
Our Classic BAFL can be combined with LIT BAFL for added functionality and aesthetic consistency within an additional lighting element. Our Plus profile is a play on the Classic, with a slightly more refined bottom edge. When ordering, please specify Classic or Plus profile.
All BAFL styles comes in a variety of easy-to-install lengths or can be customized to accommodate the dimensions of any space. They all feature a custom-engineered core and are made with 9 mm PET felt, providing an exceptional level of sound absorption and diffusion. The central cavity air gap provides an extra layer of sound control, with an NRC rating of 1.10.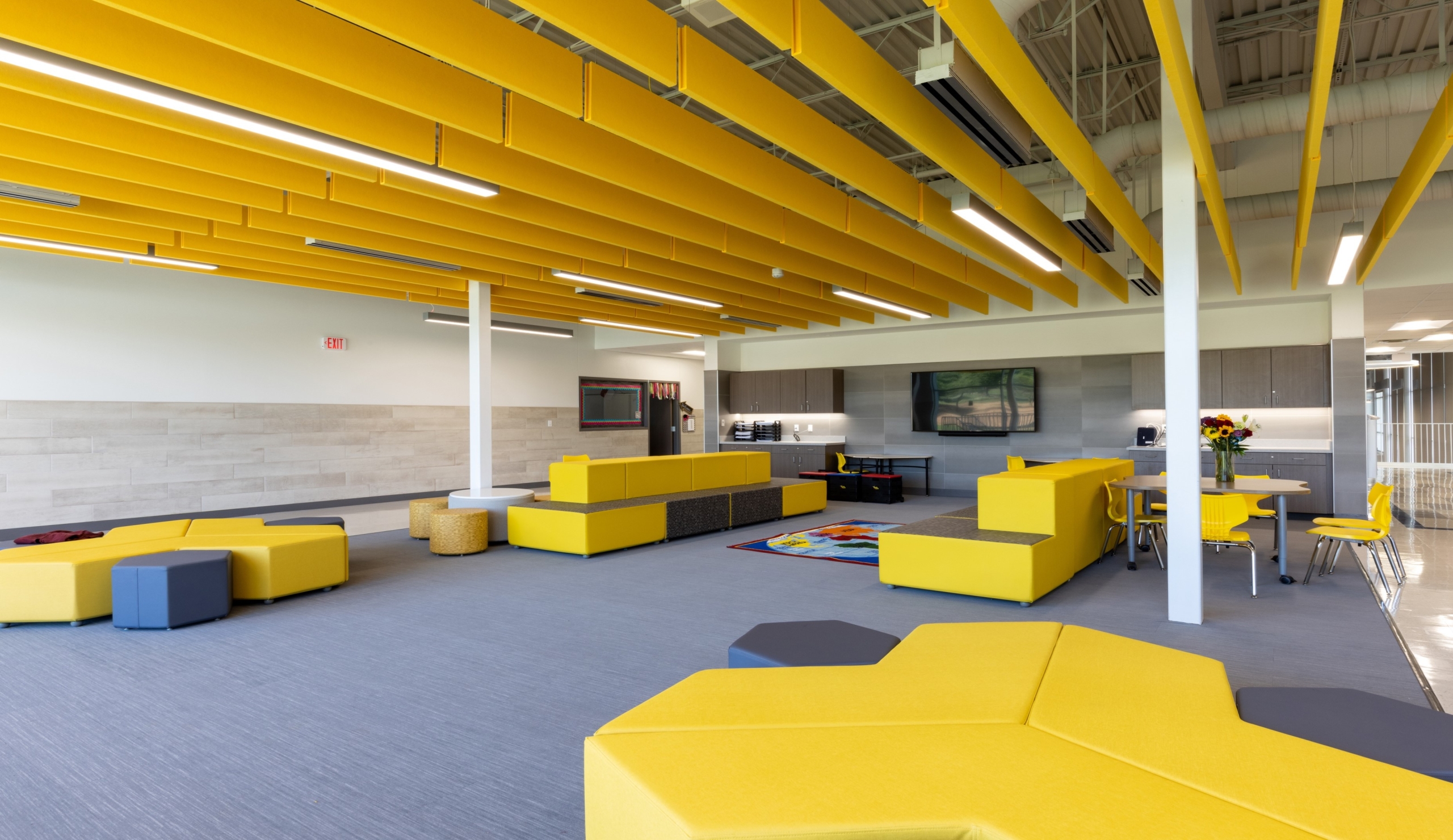 Installation Made Easy
In just a few easy steps, you can create a unique and elegant acoustical ceiling installation with our line of felt ceiling baffles.
Learn More About BAFL
Acoustical Ceiling Baffle